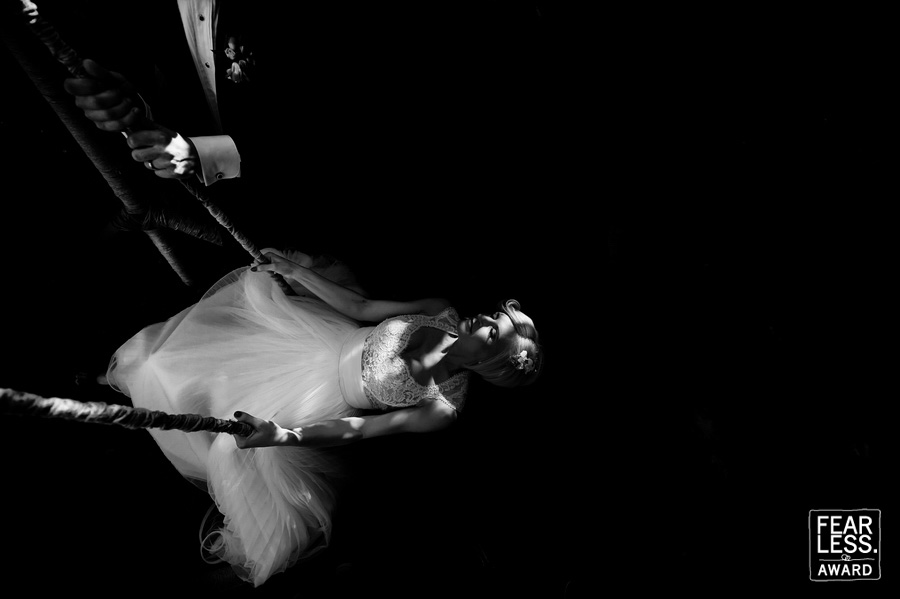 The swinging bride seems to be getting an assist from the groom in this dramatic composition. But almost more intriguing than the unusual pose is the strangely appealing pattern of the dappled light on her face. It falls in all the right places for a flattering yet unexpected look.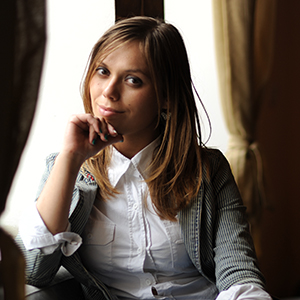 Request Pricing or Availability

About Andra Dragan:
Photography was the exact way to express my creativity and my passion for arts I couldn't materialize before. Weddings are the right place when you love to be there and catch the emotion, giving people memories for a lifetime.
View Full Profile
All Fearless Awards by Andra Dragan