Bridal imagery tends to be light and airy, so it's refreshing to see a portrait that explores the same grace and delicate details in a low-key style. The light perfectly accents the bride's sharply focused hands and lips, while the rest of the scene falls off into a soft, romantic blur. Beautifully artistic.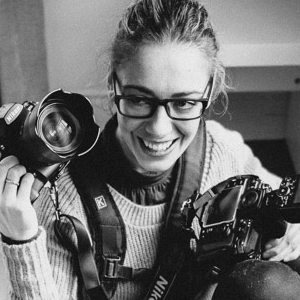 About Abi Neda Riley:
Hi there, I'm Abi Neda Riley, a UK based wedding photographer with a reportage, documentary style approach. My aim is to capture moments you didn't even realise were happening, and provide you with precious memories of a day that will, no doubt, go by very quickly.
I like to capture things as they unfold naturally, without interfering, from a photojournalistic and creative perspective. Each and every wedding is totally unique, so that's how I like to approach it - no recreating past photos or set poses, I am there to capture your story, combined with the challenge of creating art.
I am based in Cornwall, UK, however I travel throughout the UK and I am available for destination weddings. If you like what you see, please get in touch as I'd love to hear from you :)
View Full Profile
All Fearless Awards by Abi Neda Riley