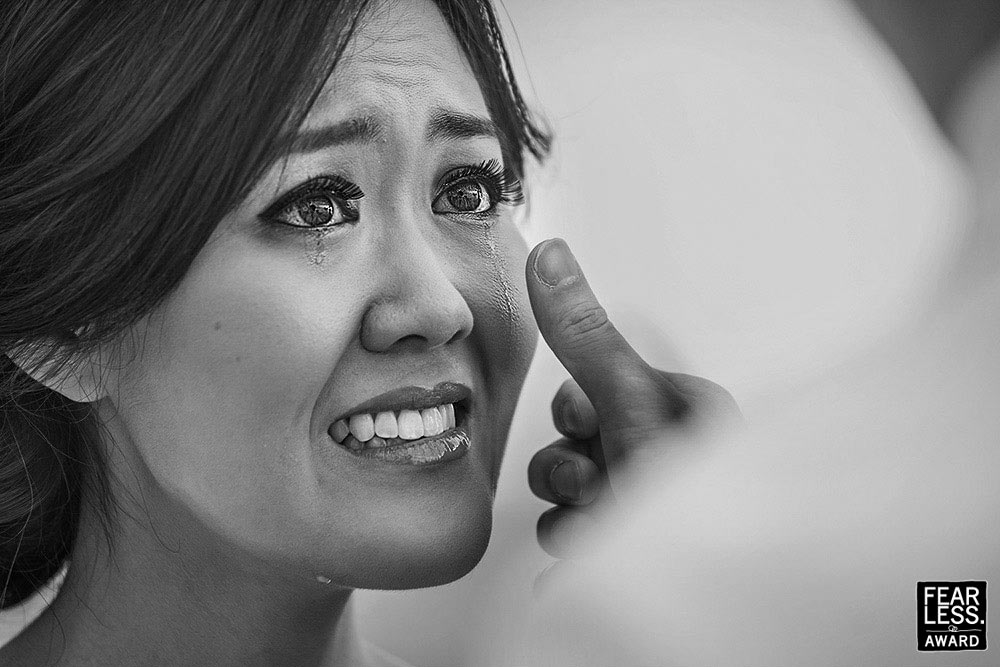 As tears stream down the bride's face, the groom lifts a hand to comfort and support her. The rawness of her emotion as she looks up at him, and the sweetness of his gesture in response—these elements tell the whole story, so the photographer smartly cropped in close and isolated those components in black & white.
About Tito Rikardo:
I am a disciple of Jesus Christ, full time daddy of a handsome boy, and a proud husband of the most beautiful wife you can ever have.
I love moment in beauty. For me wedding photography is the art of interpretation. Money is not my aim to do this, money is the consequences of a good work.
For impeccable service and the complete confidence that everything will be taken with love, trust THEUPPERMOST!
View Full Profile
All Fearless Awards by Tito Rikardo