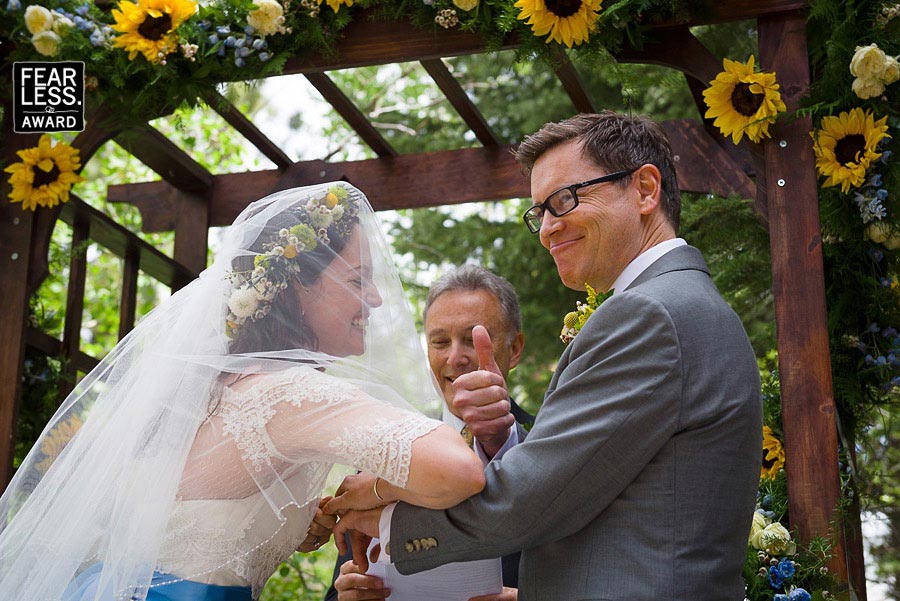 For pairs who love a good laugh, it's wonderful to see wedding photos that capture their funny side. Here, the proud groom's goofy affirmative gesture to the crowd is equally met with a gentle elbow-jab from the grinning bride. The pops of color at the edges of the frame make the whole scene feel as bright and funny as the couple.
Based In:
Lake Tahoe
Website
Average Price:
$$$$
Recent Fearless Awards:
1
23
Tell a Friend:
About Scott Sady:
I am a wedding photographer based in the Lake Tahoe region. Although I have shot several hundred weddings in this area, my background is in photojournalism, having been a staff photographer for the Associated Press based in Latin America for many years in the 1990s as well as lead alpine event photographer for USA Today for the Salt Lake and Torino winter olympics. I am a semi-pro skier and whitewater kayaker and love anything to do with the outdoors.
View Full Profile
All Fearless Awards by Scott Sady