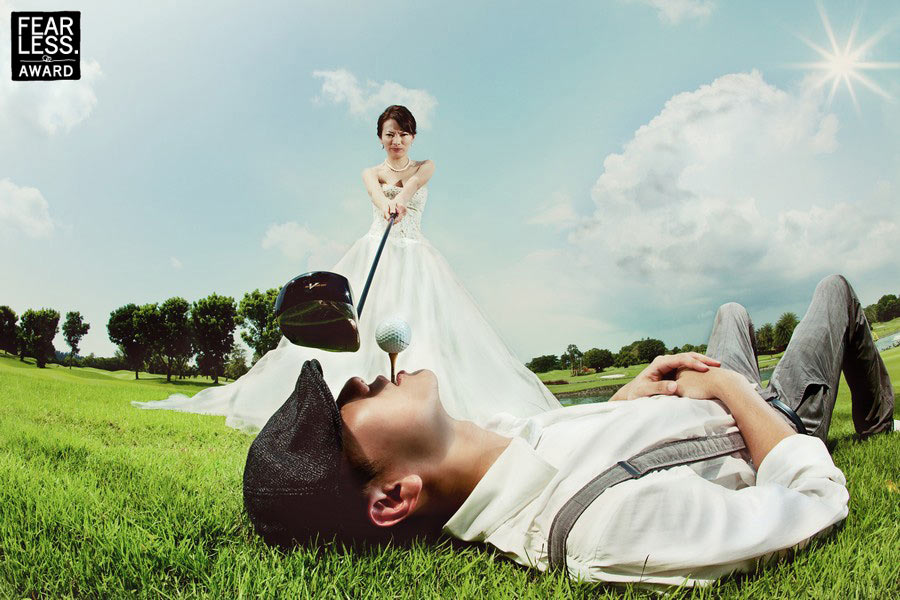 Of course it's a fake scene made for the camera. Maybe its goal is to illustrate trust? If so, this groom seems to have a happy future all sewn up. The silly situational pose and composition set this photograph well on its way to success, but it's the bride's expression of intense concentration (and maybe concern) that really sells it.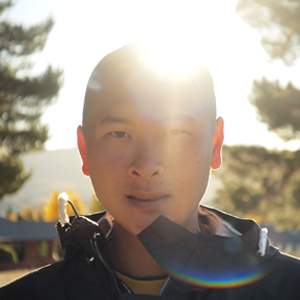 About Raymond Phang:
Raymond Phang Photography caters to all your needs from providing professional photography service, to a beautifully done work on the digital imaging, and a dedicated backend support where all your emails and queries will be answered with a powerful team. Famed for their unique signature car shots and unique style of capturing moments, Raymond's images will captivate your should, immortalizing your special day into a lifetime of beautiful memories. Candid and unobtrusive, our style of documenting wedding aims to the capture the essence of real emotion and the beautiful interlacing human connection between the guests and the couple on their wedding day. Because here at Raymond Phang Photography, we are not just telling a story. We are here to deliver a promise - to document something special - the moments that matter.
View Full Profile
All Fearless Awards by Raymond Phang