Brides invest a lot of time and energy into selecting the details for their wedding attire. And for many women, the perfect shoes are almost as important as the perfect dress—so they warrant a photo that is just as special. This mug rack against a vibrant yellow wall was a clever presentation.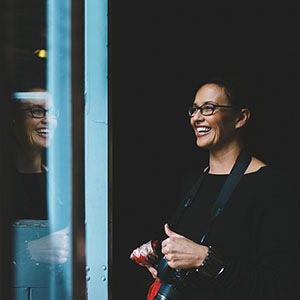 About Lisa Carpenter:
My wedding chapter follows an incredible decade spent shooting photos in Manhattan and further afield as a press photographer.
While there's absolutely nothing I enjoy more now than a day spent with blushing brides and gigantic bouquets, there was a period not so long ago when a working day meant a portrait of an A-List superstar, an outlaw biker, lusty strippers, Nobel Prize winners, a martyr, many eccentrics and the odd evil genius.
You don't have to be any of the above for me to shoot your wedding!
View Full Profile
All Fearless Awards by Lisa Carpenter