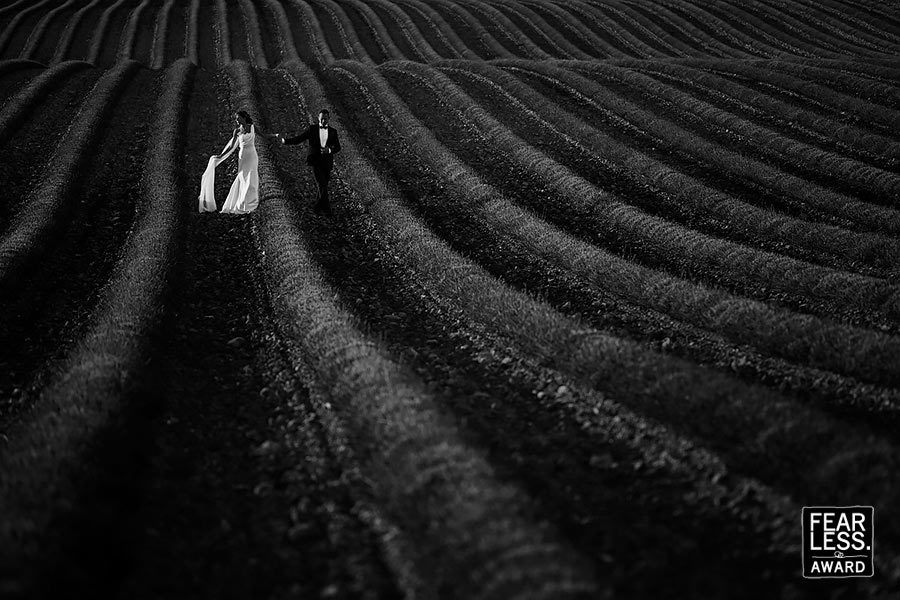 Scenic vistas are common in wedding photography, but this dark shot takes the genre to a more graphic level. As the rolling lines recede into the distance, the elegant bride and groom are an unexpected addition to the rustic scene—and yet somehow right at home amidst the near-architectural formality of the lines.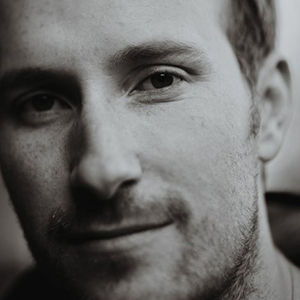 Contact Konstantin Koreshkov

About Konstantin Koreshkov:
My name is Konstantin Koreshkov and I am a photographer. I love my beautiful wife and little son, who makes me happy every day. I love my job and people who love each other.
I love destination weddings and I'm available worldwide.
View Full Profile
All Fearless Awards by Konstantin Koreshkov