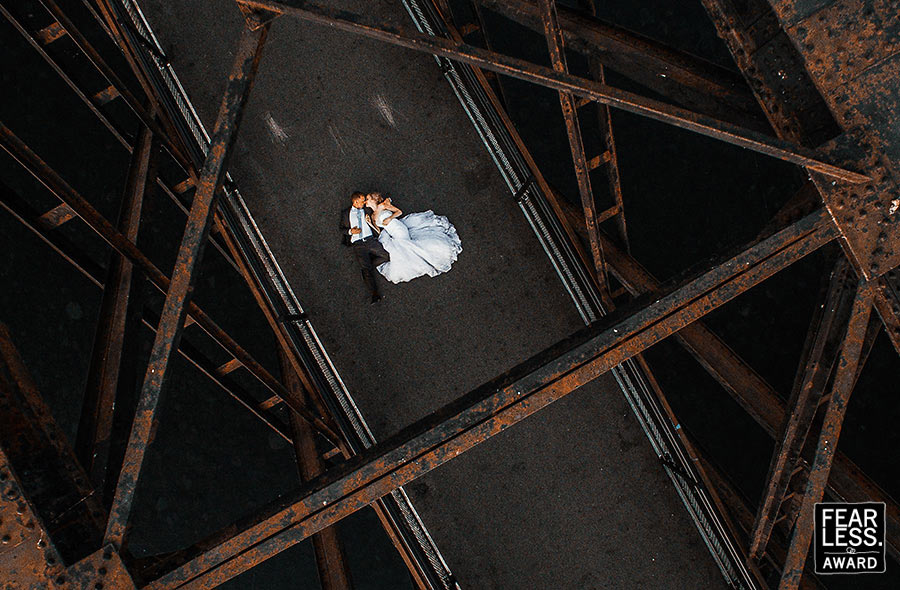 Industrial meets formal in this beautifully executed portrait of the bride and groom. It takes a truly fearless photographer to scale such heights in search of the perfect perspective to frame the subjects. Or maybe it was a drone. Whatever - well done!
Request Pricing or Availability

About Eugene Michel:
Spokane based Wedding and Portrait photographer. Making you look good and your friends envious.
View Full Profile
All Fearless Awards by Eugene Michel