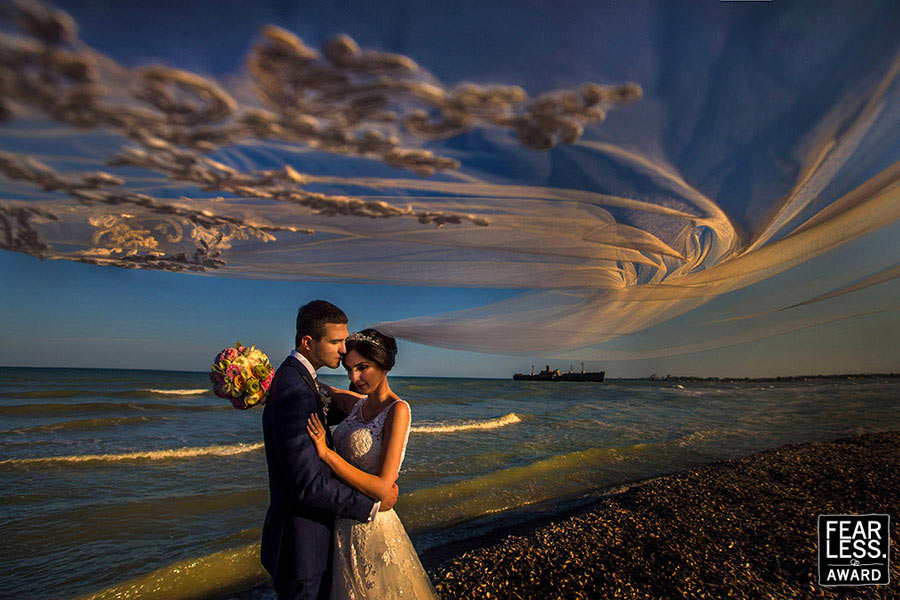 Veils in the wind have become a common prop in wedding photography—but rarely is the effect executed so inventively. Spanning the frame, the embroidered details become delicate clouds in the evening sky. The pebble-strewn beach and ship in the background add a gritty edge to this painterly portrait.
About Daniel Dumbrava:
Every time I take a picture I feel like time stops, I feel as I do not grow old anymore! I love to capture every smile, excitement, joy and happiness of the bride, groom, mother or sister in beautiful and endless moments! This is my passion!
View Full Profile
All Fearless Awards by Daniel Dumbrava