Epic Portraits
Does your dream wedding take place on a mountain top, or a carnival ride, or playing in the surf with the love of your life? If so, epic portraits are the perfect wedding photography style for you!

With epic wedding portraits, you need a photographer who is as bold and courageous as your love and who can capture those breathtaking moments. Thankfully, our Fearless Photographers are ready for just that!

These jaw-dropping wedding portraits will serve as fun memory makers and conversation starters well into your golden years.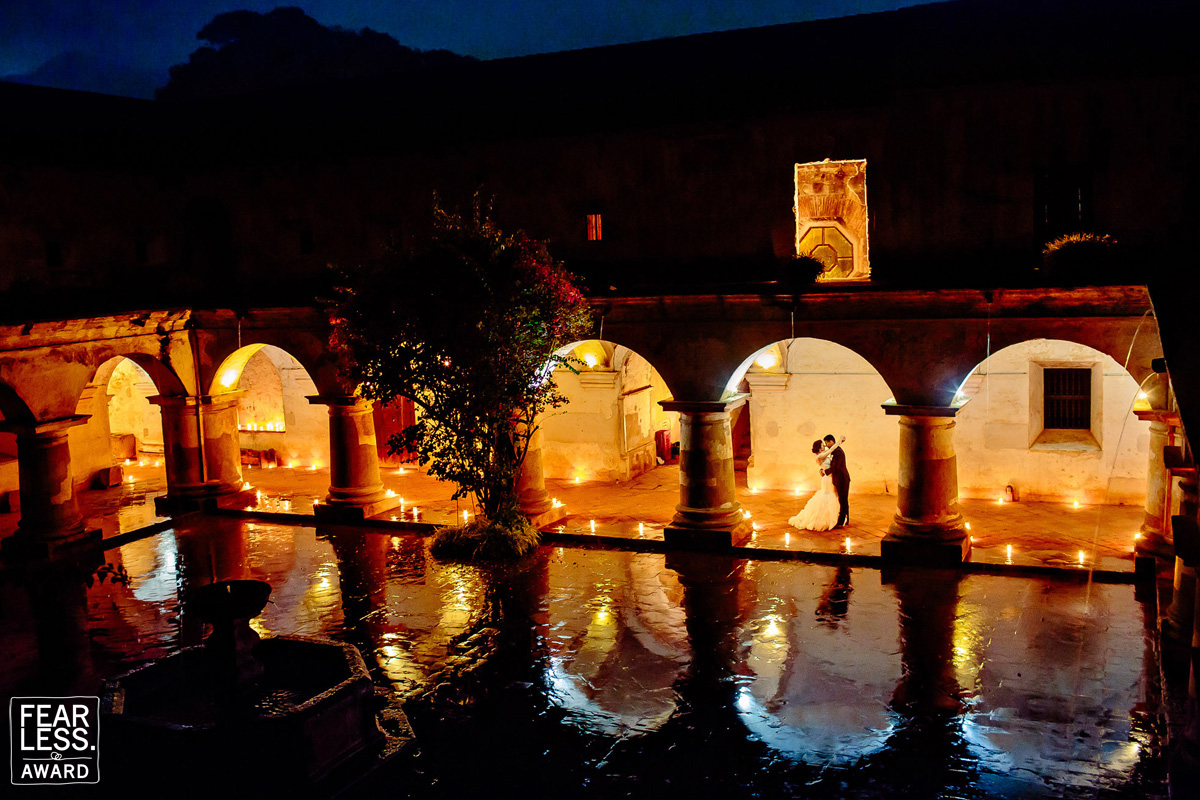 Shooting down across a courtyard, the photographer beautifully framed this moment of pure romance. The cool tones of the pool in the foreground and midnight-blue sky above play against the warm candlelight around the couple, enhancing the sense of love and warmth.